Aruba Health & Happiness Code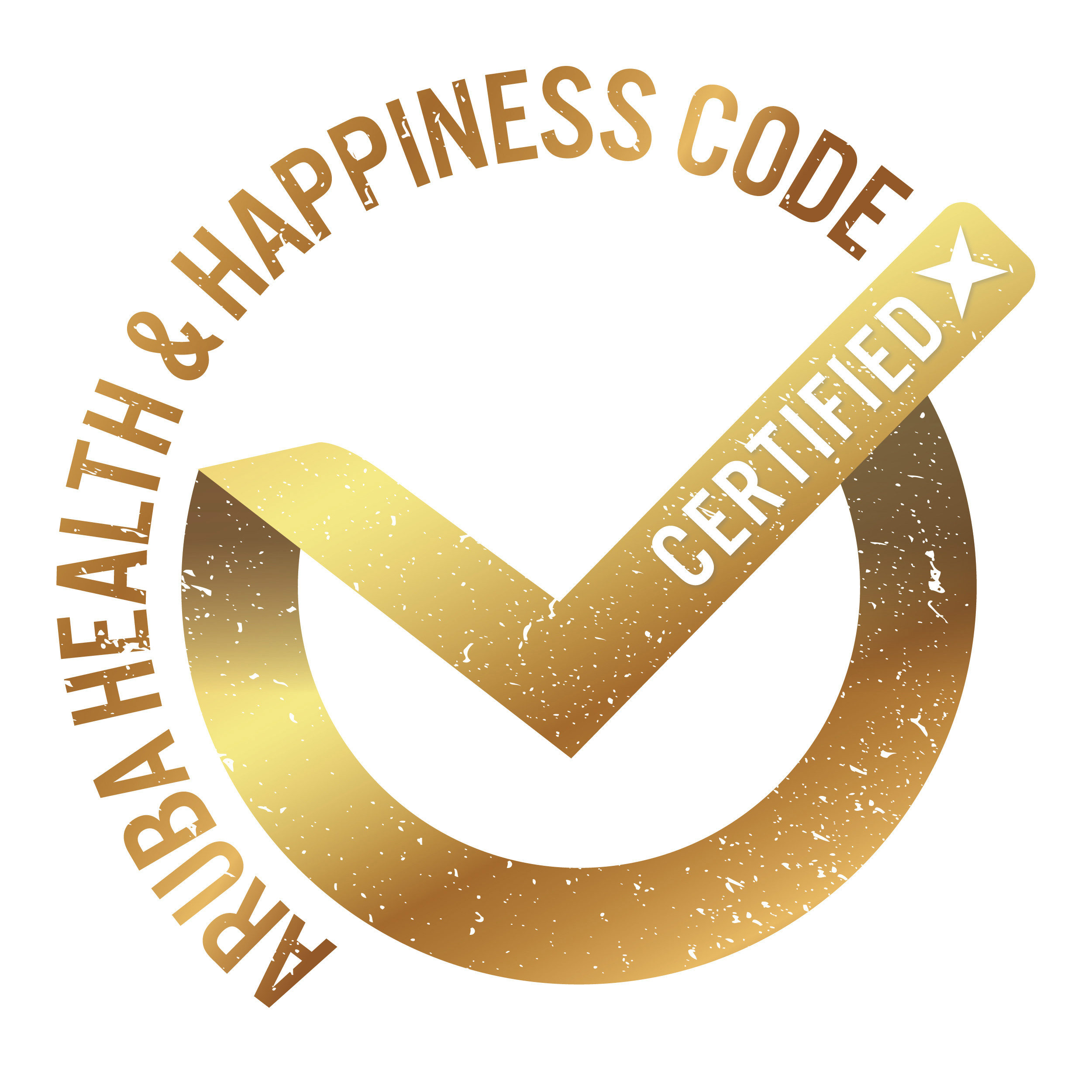 The Links at Divi Aruba has received the Aruba Health and Happiness Gold Code.
What is the Aruba Health & Happiness Code? The Aruba Tourism Authority in collaboration with stakeholders and the Department of Public Health has announced a new 'Aruba Health & Happiness Code' on the island. This new certification program ensures Aruba's visitors that the island upholds the highest health and safety protocols throughout a traveler's entire stay.
The objective of this new certification program is to improve hygiene protocols across the island and ensure all local tourism-related businesses meet the requirements to earn an official 'Aruba Health & Happiness Code' seal.
Clean Check on the Course
WARM WELCOME
GUARANTEE
At The Links, our staff members have always been deeply engaged in meeting and warmly greeting our players, and that will never change. To continue our tradition, the staff will now meet, greet and thank all players with a hand on their heart. We hope this safe and meaningful gesture will convey not only a warm welcome, but a sign of our appreciation.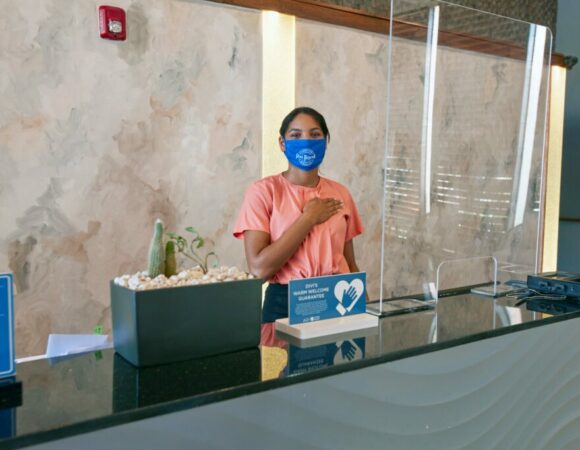 We're excited to have you play at The Links at Divi Aruba! Make sure to check our FAQs and reach out to our Pro Shop if you need assistance.